Welcome to School of Economics!
Welcome to School of Economics at XIM University. The modern campus with the state of art technology is facilitating the life of all stakeholders – students, teachers, service providers, our general staff as well as the local community. We are on a move with higher enrolment at undergraduate level aspiring to initiate Masters program. As we go forward, we look out for opening up new vistas in teaching and research, consulting, community care through student participation. XIM looks at all round development of students to be responsible citizens and future leaders with great sense of ethical values.
The pandemic of 2020 has created many hurdles for all around us and the University was in the forefront to provide safe environment and follow all required protocols to ensure safety to its community. We would like to move on with new enthusiasm to contribute our might to the society at large. School of Economics would like to formulate a life-long approachable pathway for our students so that they continue to contribute to the society.
Our highly acclaimed faculty members with their vast experience in teaching and research are always committed in providing a smooth handholding in learning and development process for our students. "Intellectual Process Engineering" is the core academic value system of our faculty that helps them to connect with the students in a scientific blend. They try their best to intellectually stimulate the young minds of our students to take up any challenge in life's course by making their baseline very strong with clear concepts and building blocks. They help students to take value based independent decisions and shape them as leaders for the future.   At School of Economics, students will have impact based exposure to local and international issues.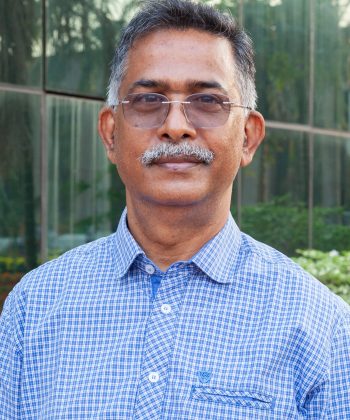 Dr. Golaka C. Nath
Dean, School of Economics
XIM University
School of Economics offers our students an interactive learning environment with high blend of technology. Our well designed curriculums for both Undergraduates and Masters programs look at creating sound foundations with "core" courses duly supported by a wide variety of elective courses to specialize in a chosen area. We believe in developing independent thinking traits for students and building their analytical skills with greater emphasis on effective communication. Our internship programs are going to give a good support to students to understand the real world working and usefulness of the subjects they study.
Our sprawling campus equipped with best accommodation facility with all modern amenities as well as open space around the campus with facilitation of adequate extracurricular activities will provide a long-lasting memory for the student to take back with them.
As the Dean of the School, it is my endeavour to ensure students joining the School of Economics are safe here. Your time as a student here will be enjoyable. I am sure that our students will take advantage of the exceptional scope our School provides to shape their life as future leaders.
I welcome you to School of Economics, to be part of a legacy that has played significant role in careers of several leaders in the industry.