X-Rendezvous(It's been one blur of a fun) : School of Economics students organised the ice breaking ceremony (X-Rendezvous) on 4/10/2020. This event shows that debriefing builds greater trust between the students because of the openness and honesty demanded of all involved. When a group carefully discusses each other's input to the implementation of a task, they come to know each other and understand each other's unique challenges and obstacles. Also, they uncover the complexities that challenge them and learn how better to assist each other in managing those challenges.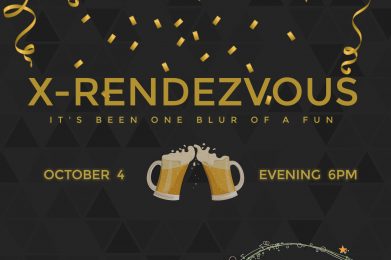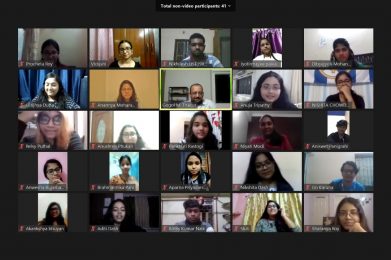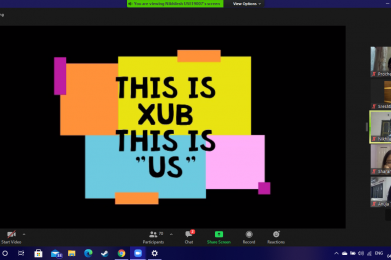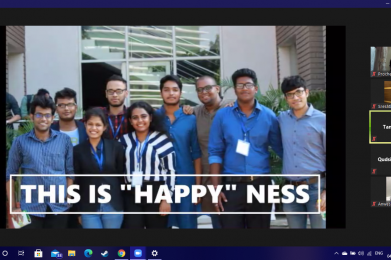 On 16th August, 2018 the School of Economics has organized a seminar on "Social Accounting Matrix & Related Data Issues" The eminent statistician and economist, Prof.M.R Saluja, Distinguished Fellow at India Development Foundation was invited as the Speaker to deliver the talk. The discussion covered a wide range of data issues of interest to students / researchers and policy makers. Students and Faculty of other Schools of XIM University also participated in the Seminar.

On 1st November 2018 a Symposium on " The Aspects of the Indian Economy" was organized by the Dean, School of Economics, Prof. Shovan Ray. The platform unraveled for the students the Concepts, Models, Plans, Programmes and Ideas for Indian Economic Development. Students of both 1st and 2nd Year have exchanged their ideas through debates and queries with the Faculty of School of Economics and explored many facts and facets of Indian Economy.

Besides, the students of both 1st and 2nd year had actively participated in organizing the mega fest "Xamboree" from 4–6 October 2018.

The 23rd Biennial Conference of the Association of Indian Economic and Financial Studies (AIEFS) took place during 29th – 30th July 2019. The two-day event had several academic sessions and invited lectures on the topics of interest to most of the students and researchers on the Indian Economy. The organizing committee developed a theme that is broad enough to encompass a variety of issues in development economics and finance generally and the Indian economy in particular. The AIEFS has a broad focus covering all areas in economics and finance.

Prof. Prasanta K. Pattanaik gave a special lecture on "The concept of individual well-being in the functioning and capability approach" on 11.02.2019.

Dr. Sudipta Sarangi, Professor and Department Head (Economics), Virginia Tech, USA delivered a Guest Lecture on "Waiting in Line for Two Robert Frost Poems" on 16.12.2019.